Available for Patients in Guildford and Waverley
Over 180,000 vaccinations already delivered
The Guildford & Waverley Vaccination Centre is now based at:
Artington Park & Ride, Old Portsmouth Road, Guildford Surrey, GU3 1LP
It is open from 8am until 4pm Monday to Saturday (please note we are currently CLOSED on Sunday)
It is for booked appointments and walk ins for all patients over 16 years for first and second doses (after 8 weeks) from any area; 
And for booked appointments only for 12-15 year olds who are clinically extremely vulnerable. 
We also have a telephone booking line 01483 362522 for second doses and returning students for any dose. This is open 9am-5pm, Monday to Sunday.
The government has not yet announced a date for a Booster campaign and so are unable to offer appointments but if they do, we will follow the guidance provided and contact you accordingly.  
If you do receive a call or text, it will be from the Procare Office/accuBook service. We will not ask for any bank details or payment. If you feel you have been a victim of fraud please visit Action Fraud.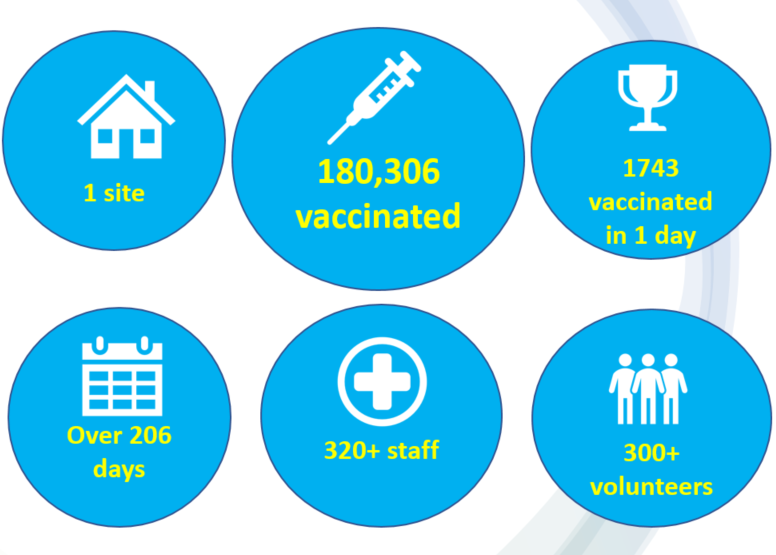 Procare would like to thank all our partners who have made this achievable: Guildford and Waverley GP Practices, Royal Surrey Foundation Trust, Surrey Heartlands ICS, G&W ICP, ICP Medicines Management team and Voluntary Action South West Surrey. 
If you are interested in volunteering please make contact via the following link:  I Want to Volunteer – Voluntary Action South West Surrey
For frequently asked questions please click the link below:
Download PDF